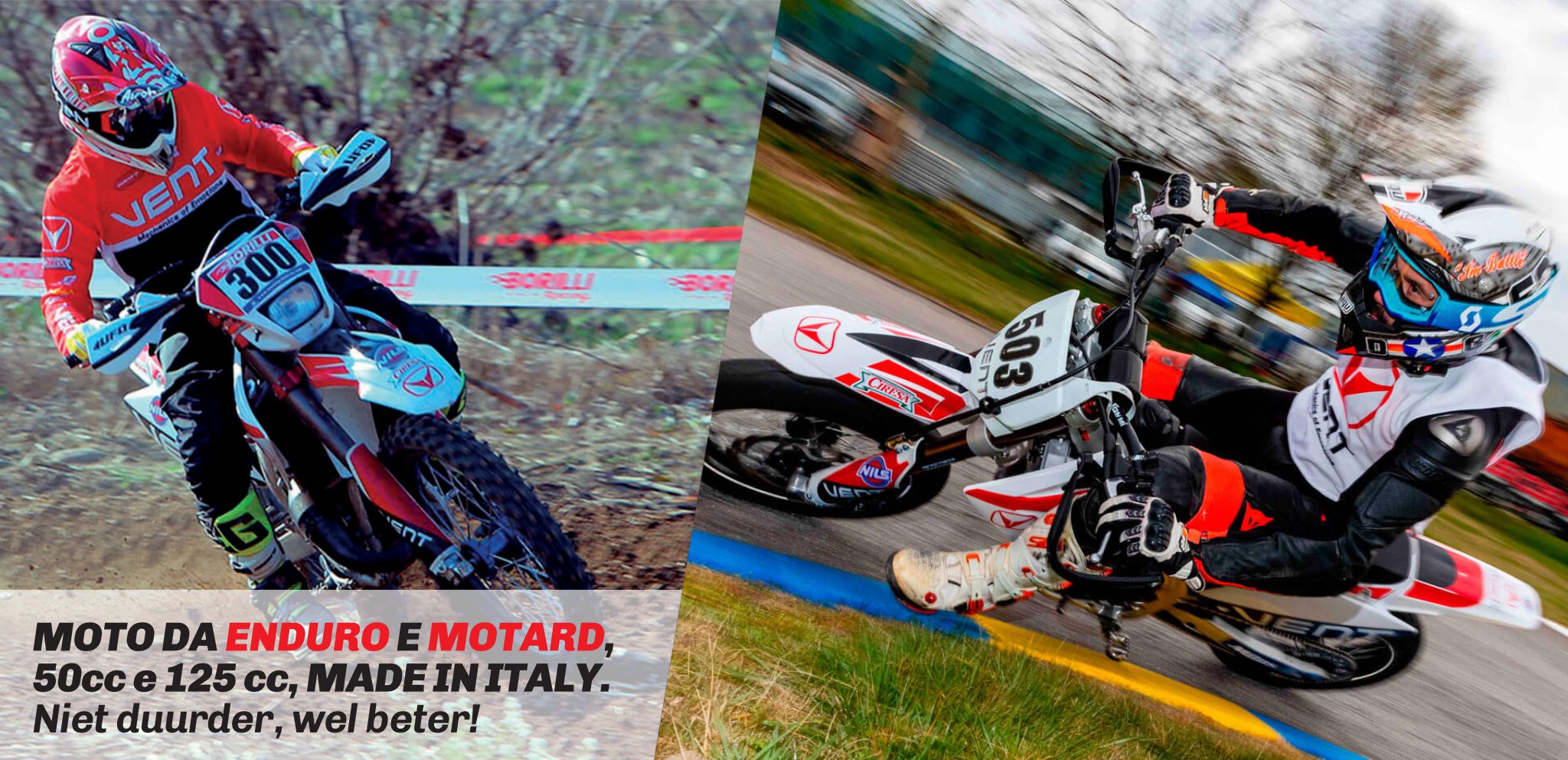 Passion, experience, reliability and quality.
These are just some of the elements that distinguish Vent's range of 50 to 125 cc, 4 stroke enduro and supermotard models. The Baja and Derapage ranges have always represented ideal entry level models for young people looking to get into the world of motorcycling, thanks to the wide choice of colours and accessories. Vent was established to maintain an important heritage...
Wilt u meer weten over VENT motoren? Neem dan contact op.